By 1979 these Monster Receivers had all but disappeared from the catalogs of all other manufacturers and the ones on the drawing boards for 1980 and 1981 were all well south of even 150 Watts per channel. With the US going into the recession of 1980/81 perhaps sales had suffered as the price tags for these beasts had climbed too high for most consumers, and the numbers needed to sustain Receivers of this calibre in the Market were just not there.
Throughout the 1970s the Receiver War was driven primarily by competition between Pioneer and Marantz, each of which each were seemingly determined to outshine the other and eventually by  Sansui and Technics coming in with very strong competition late in the War. 
The majority of the other manufacturers appear to have been forced to just keep up with the power offerings in order to even 'be in the game'.
While on the surface the Receiver War focused primarily on power it would be a mistake to think that power alone was pursued at the expense of all else. In fact the exact opposite was true, the Monster Receivers produced during this period were also focused on the finest musical reproduction and many innovations were introduced during this period to achieve this end. Not only were these Receivers incredibly powerful, but they were capable of producing clean, accurate and musical sound even at full volume.
Today all these top end beasts are incredibly rare, however there was a trickle down effect throughout the product ranges so that much of the technology and craftsmanship of these  top models found it's way into the lower models as well. Often a great sounding unit can be purchased by choosing a Receiver a model or two below the Top-Of-The-Line.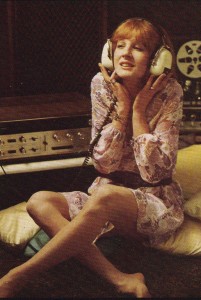 Ultimately the real winners of the Receiver War are folks like you and me, who enjoy listening to music superbly and richly reproduced on a high-quality amplifier.
Music is supposed to engage the emotions and it is no wonder that so many have called it the language of the soul. However modern audio gear (with the exception of audiophile brands) has stripped away the warmth and character of music with it's clinical and sterile digital reproduction and homogeneous 'good enough' sound. It might work well for a surround sound home theater but at the end of the day the music does not touch you like it should. The gorgeous analogue technology of the 1970s with it's dedication to musical reproduction with warmth and character can even make an MP3 file sound beautiful.
While I have not personally auditioned all the models contained in this article I can vouch for the ones I have. And once you have listened to your favorite tracks on one of these beauties you will realise just what your music has been missing!
Posted In: Article, Featured
Tagged: `, receivers wars