Technics SA-1000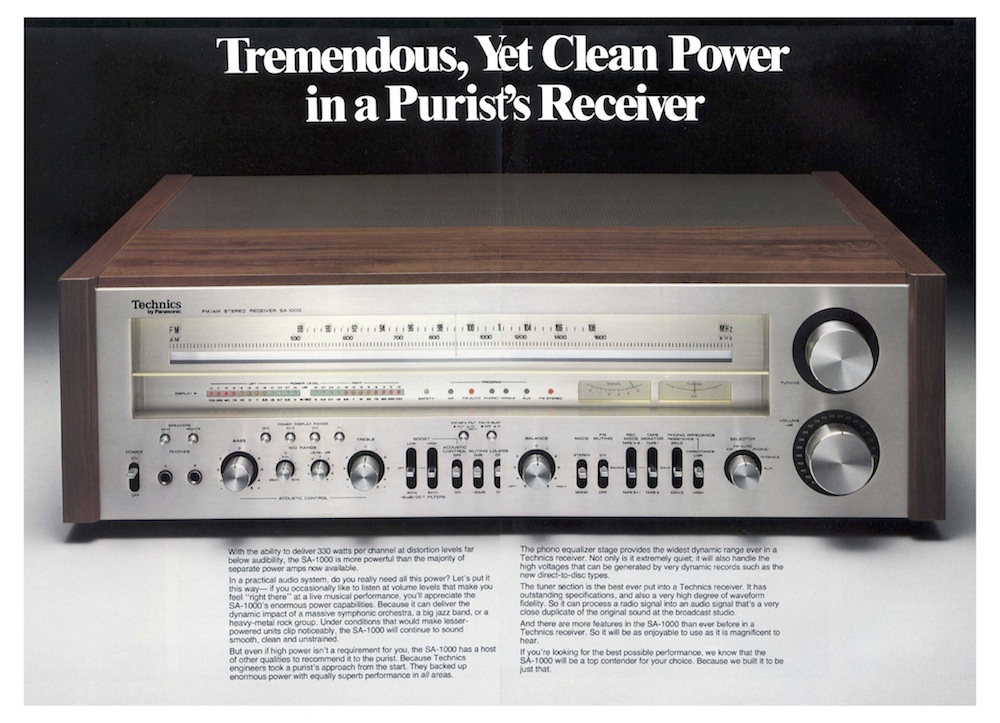 After standing still the previous year and being left far behind in the power rankings Technics paid attention and took aim at winning the Receiver War with the SA-1000. Weighing in with 330 Watts RMS per channel this beast pushed the power limit into the realm of the ludicrous, this is the amplifier that really did go to 11!
With  a 26.4 lb laminate core transformer and four 18,000uf filter capacitors powering a Current Mirror Loaded Differential Amplifier and a Triple Push-Pull, 3-Stage Darlington Output  this impressive amplifier produced 330 watts per channel minimum RMS into eight ohms from 20 Hz-20 kHz with no more than 0.03% total harmonic distortion.
This was the most powerful Receiver of the Receiver Wars, and it was also the last. From a power metric point of view it appears Technics finally topped all other Receivers in terms of RMS power. 
However was this a case of too much too late?
Posted In: Article, Featured
Tagged: `, receivers wars