1974 RRP: $699.95
2015 Inflation adjusted RRP: $3,269.00
Introducing the Worlds First 100 Watt Per Channel RMS Receiver.
In 1974 some seriously good music was flooding the airways, Queen had released their "Killer Queen" anthem, Bowie had released Diamond Dog and Kiss had their debut album, but what Receiver could do these bands the justice they deserved?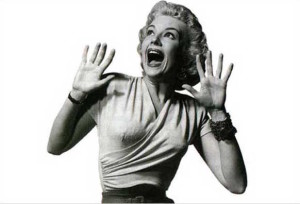 Thankfully this was the decade that saw solid state HiFi evolve from being cute little music boxes that sat in the corner of ones lounge room to Monster's capable of scaring small children and women with weak bladders. Queen, Bowie and Kiss would not be disappointed!
***
And the first of these Monsters was Pioneer's top-of-the-line Receiver for 1974, the SX-1010. On it's release was the most powerful receiver in the world!  This iconic piece marks an important milestone in this history of HiFi for it was the first 100 Watt RMS per channel Receiver and was responsible for triggering the famous Receiver Wars of the 1970s. 
To break the 100 Watt sound-barrier Pioneer engineered this unit with dual positive/negative power supply coupled with two huge 18,000uf filter capacitors. All this was to drive it's Direct Coupled, Parallel Push-Pull OCL Power Amplifier. The SX-1010 delivered the promised 100 Watts RMS @ 8 ohms per channel with only 0.1 THD, and did it with ease.
It's power supply capacitance to output watts ratio was amongst the highest ever seen, and as the decade rolled on other manufacturers would release units with higher watt ratings yet their power supplies could not compete with the SX-1010.
This particular Receiver has a very dedicated following, with many preferring them over other Monster Receivers. It's sound posses warmth and character yet it has a fantastically tight bass response, great detail, and tremendous headroom making it capable of far exceeding it's power rating for brief periods, allowing your music to be heard in its fullest expression. 
Raw power was not the only feature that this receiver had going for it. Promoted as a 'Command Center' this unit had inputs for 2 turntables, 3 pairs of speakers, 2 tape decks, 2 microphones, 2 headphones, one aux input and separate connections available for external Dolby processors.
Also featured on this unit was Pioneer's unique twin-stepped bass and treble tone controls that can custom tailor the listening experience to over 3,000 variations. There is also an option to connect a  a 4-channel decoder allowing you to play quadraphonic sources.
Style wise, this unit continued with the blue back-lit dial displays from the previous X2X series, but this was also the last of the Pioneer's Stereo Receivers in which this was style was offered. Wrapped in a beautiful walnut veneer cabinet with a warm orange-glow, this unit was also the first to incorporate the toggle switches that would feature on all Pioneer SX Receivers until the end of the decade.
It also featured plastic push buttons arranged lengthwise across the base of the dial display for input selection and other controls each with an illuminated display to give you a heads up display on your chosen settings.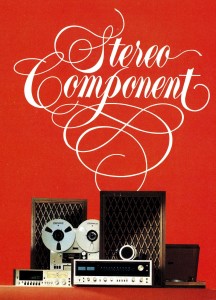 There is a presumption that for true hi-fidelity gear the best performance can only be achieved through separate component systems, this is certainly not true for 1970s receivers. Sure there are a myriad of cheap and nasty tape, record and radio combinations out there, but these are not to be confused with quality Receiver Amplifiers produced during the 1970s.
Receiver's were immensely popular high end units in the 1970s and hence were the flagship products offered by quality manufacturers, the effort that was expended during the Receiver Wars was testament to this fact. Often the latest and finest technologies found its way into the Receivers before trickling down into the remaining product line.
For comparison Pioneer's top-of-the-line component amplifier available in 1974, the SA-9100, was rated at only 60 Watts RMS. Many receivers internals were actually built as separate components with shielding provided for each section. Furthermore these Receiver's also features pre-out's allowing it to be paired with separate power amplifiers.
Specifications (Short Version)
Power output: 100 watts per channel RMS

Harmonic distortion: less than 0.1%

Frequency response: 7Hz to 100kHz

Output: A, B, C, A+B, A+C, B+C (4 to 16 ohms)

Damping factor: more than 50

Residual hum and noise: less than 1mV

Dimensions: 520 x 175 x 440mm

Weight: 22.2kg
Specifications (Long Version)