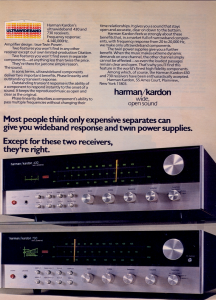 Firsts seem to have come naturally to Harman Kardon, they were the inventors of the first Receiver and then only a few short years later the first Stereo Receiver.
So it might have gone unnoticed that Harman Kardon was the first HiFi company to introduce true twin-power Receivers into the market with separate power transformers, rectifier circuits, and filter capacitors for each channel. 
But their competitors did notice. From the mid-1970s onwards twin power supplies began to appear in receivers and amplifiers from brands such as Marantz, Pioneer, Sansui and Kenwood, but these only appeared in their high-end units and in many cases it was not as well designed and executed as the technology Harmon Kardon had introduced into even their low-end models!
Integrated originally into their 1972 product line up, Harman Kardon's Twin Power design provided numerous tangible benefits and some that were more subtle. These included doubling the current load capacity, incredible dynamic power and incredible channel separation with a high dampening factor to deliver what HK described as "Ultrawideband Sound".
Most collectors and enthusiasts know that the power ratings of most quality vintage amps are highly conservative. Even systems rated at 15 Watt RMS seem to out perform many modern amps rated at seemingly much higher values. This seems to be doubly true for this amp. Rated at a modest 40 Watts RMS per channel this amp packs a punch that simply KO's amps supposedly rated much higher.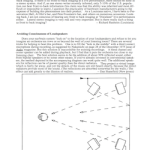 This was evident when in 1977 the Boston Audio Society performed a comparison study in which the baby Harman Kardon 330C receiver rated at only 20 watts RMS per channel outclassed a 75 watt RMS per channel Marantz 2275 in some tests! 
Harman Kardon stated in their advertising material the conservative nature of the power ratings on these models, and they were right! Very rarely will you need to take the volume past 33% on this unit! (with exception to party animals and rock stars of course).
The HK 730 was the top-of-the-line model for their x30 range but they did offer an audiophile high-end series which they labelled Citation – but that's another story!
Two amps were released that year in this class with the twin power supply design, the 430 Twin rated at 25 watts RMS and it's big daddy 730 Twin.
These units along with their older cousins the 930 and the 630 have recently been (re)discovered by audiophiles and are rapidly gaining in popularity, with many preferring these units to high end Marantz, Sansui and Pioneer.
This model was also equipped with a uniquely patented Harman Kardon tuning section which measures not signal strength but signal to noise ratio, allowing for precision tuning for the purest sound possible.
I absolutely adore the styling of this amp with the large perspex black tuner and backlit indicator section and the aluminum fascia featuring Helvetica lettering! On a purely aesthetic note this unit works well to blend modern black HiFi components in a stack with the classic silver faced components.
The analog controls include contour (loudness), high and lo-cut, speaker selection, bass treble and volume controls. What I love about this unit is the abundance of inputs including two auxiliary and two tape inputs with options for tape dubbing, and one of my favourite features is the two turntable inputs which makes playing vinyl at parties easy and a lot of fun!
High Fidelity Review has to say this about the Harman Kardon 730:
"The 730 is exceptional in all these regards. Background noise is almost non-existent allowing for a perfect canvas onto which to "paint" music. Bass tones are always satisfying, and midrange and treble are very clear. Clipping is graceful, resulting in slightly compressed sound, but no apparent DC nasties. The 730 also demonstrates extraordinary tonal balance. The bass and treble controls are virtually unneeded the sound from the amplifiers is naturally so full and well balanced." http://www.highfidelityreview.com/harman-kardon-730-receiver.html
SPECIFICATIONS
Tuning range: FM, MW
Power output: 40 watts per channel into 8Ω (stereo)
Frequency response: 4Hz to 130kHz
Total harmonic distortion: 0.1%
Damping factor: 30
Input sensitivity: 2.5mV (MM), 150mV (line)
Signal to noise ratio: 72dB (MM), 77dB (line)
Dimensions: 432 x 368 x 140mm
Weight: 13.7kg
Posted In: Receivers