Have I mentioned I am a fan of 1970s Sanyo gear?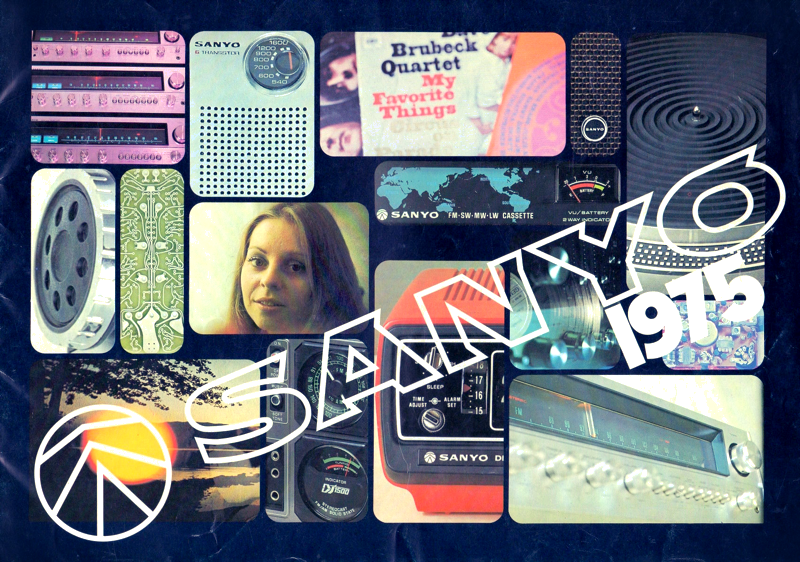 1970s Component HiFi amplifier,tuner, turntable & cassette combination refinished in iPod white with original speakers, all in great condition!

Give your lounge room some 70s flare! As I have mentioned in other posts, Sanyo purchased Fisher (the company that invented HiFi) in the 1970s and produced some truly amazing gear during that decade. This little unit is rated at 15 Watts per channel at 8ohms and easily hold it own against similar units of the same vintage produced by Pioneer and Sansui. It styling is crisp and minimalist and fits the small profile HiFi's that were very popular in the 1970s with all the major manufactures. The performance of this unit would suit most modest size lounge-rooms or bedrooms.
This unit has inputs for a record player, tuner,
auxiliary and two tape inputs (1x RCA and 1x DIN) and 1 microphone and outputs for two sets of speakers and a headphone jack. What surprised me was the clarity even at volume that this unit was capable of producing. It has plenty of low-end for it's power range and would easily fill the average lounge-room with smooth 1970s analogue sound.
The Tuner display has great styling with a white back-lit display and orange illuminated tuner indicator and the cases have been re-finished in iPod white. With the addition of an iPod dock this unit looks and sounds fantastic and puts to shame most of the designer docks available on the market today.
These units are in amazing condition even include their original floor standing speakers finished in wood laminate or veneer with brown grills and a unique inset strip at the front. The speakers are in very good shape with only a couple of minor marks (with the exception of the bottom  of the speakers which is usual). One speaker is missing a plastic tap for the speaker wire mechanism (see pictures) but does not effect the operation of the mechanism. The grills on these units are not removable.  The iPod, dock and record player in the pictures below are not included with the unit.
Posted In: HiFi Systems